About Fogel Chiropractic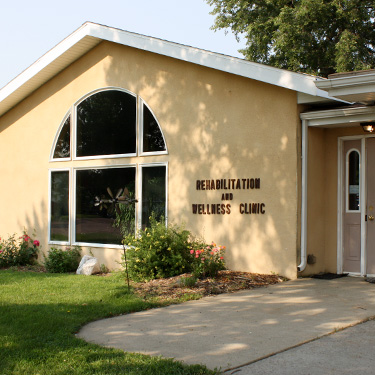 Our practice has been proudly serving the Gregory community for more than 50 years—and we wouldn't change it for the world. Dr. Jerry and Dr. David enjoy working with patients of all ages each and every day, helping to restore function and improve their life for the long-term.
Out Philosophy
Fogel Chiropractic takes an evidence-based approach to your care, which means we'll perform a thorough exam and evaluate your health history to get the best understanding of what's causing your dis-ease. Once we've analyzed all of the data, we'll present you with a focused, effective, and natural care plan that may consist of adjustments, orthotics or special rehabilitation. We'll also work side-by-side with your medical team to ensure you're receiving the most well rounded approach to care possible.
Whatever our recommendations, you can be sure that we're always looking out for you. If we feel another provider or medical professional is best suited for your unique case, we'll happily refer you to them.
Advanced Care
Fogel Chiropractic believes in staying abreast with the latest and greatest care options in order to provide our patients with the best treatments available. We're proud to feature advanced diagnostic systems including the FootMax computerized program as well as on-site digital X-rays. Should we deem additional tests necessary (MRI's, CT Scans, etc.), we have hospital privileges to get everything taken care of.
We truly want the best for our patients.
MEET OUR DOCTORS »
Discover the Fogel Chiropractic Difference
Ready to understand how natural and effective chiropractic care can help improve your life? Contact us today to get started with your first appointment. We proudly accept most major insurance plans and welcome VA Choice.
We look forward to meeting you!

About Fogel Chiropractic | (605) 835-8701